Gratitude – My Attitude!

Last October, I wrote about Goals & Gratitude (click here to read) as every so often (way too infrequently) I like to reflect on what I am grateful for – put everything in perspective, if you will. A nice exercise to preform but I could not be accused of having any sort of a habit around gratitude. My list would tend to be quite broad and I probably don't get specific enough. Well recently, I got a fantastic introduction into the practice of gratitude from a pal of mine Karen, aka author of My Gratitude Attitude Journal.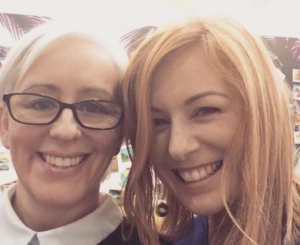 Karen came to the world of gratitude and training yourself to be happy after a pretty rough few years including an MS diagnosis at 31. You can listen to Karen's story here (soundcloud link)
I actually got to know Karen about 3 years ago, when we worked together for a spell. During this time, she was in the throws of MS and although she speaks of such a dark time she really has an inherent ability to look on the sunny side of life, or so it seemed. Despite appearances, she was really struggling, but she made the decision to work at being happier. She chose the daily practice of gratitude to help her get there. A bit like going to the gym or running, it only works if you are consistent. It is also best done in the morning, which makes sense in a, 'set you up for the day' way. Above all, it's ridiculously simple, write down the three things you are grateful for that day. These can be big ticket items like your health or as Karen's six year old so brilliantly put it, it could be unicorns and shoes you are grateful for! The point is to stop and reflect for a minute before the 1000 demands of the day kick in.
I have never really done anything like this, with consistency, before but I think to step away from my inner Eeyore can't be a bad thing. Karen has really inspired me. She believes, the more you write down what you are grateful for, the more you feel truly grateful and in turn happier, more fulfilled and you see how privileged your life is. So here goes, I have the diary, I even have a new pen, and I am good to go. It might not be for everyone, but in a time when our mental health seems more at risk than ever, who wouldn't like to try and be a bit happier!
Links
Karen's Website http://mygratitudeattitudejournal.com/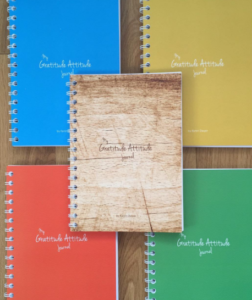 ---
---