Imma Collection – Freud Project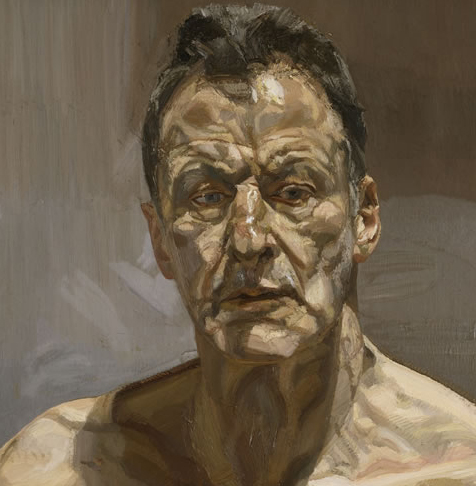 I love the work of Lucian Freud, I love how raw and honest his portraits are. I'm not alone in this as he is regarded as one of the greatest realists of the 20th century. IMMA have a 5 year loan of 50 of his works and are currently showing them in their garden galleries. I went along to it on Friday and can only encourage you to do the same.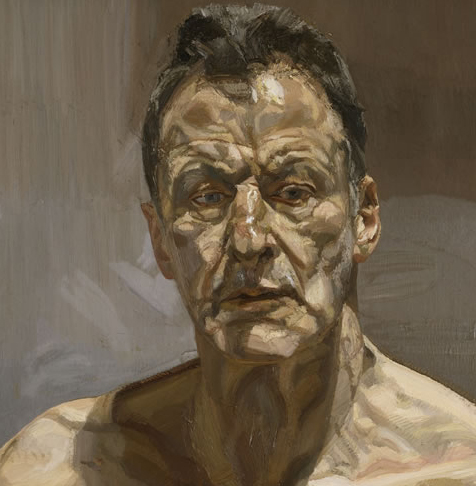 Lucian Freud was born in Berlin in December 1922. He moved with his family to London in 1933 to escape the rise of Nazism in Germany. Freud's father, an architect, was the youngest son of Sigmund Freud and although immensely fond of his grandfather it was his work as a biologist rather than his psychoanalytical work Lucian Freud was most proud.
Freud was married twice but had a number of mistresses, 14 children that are known to be his although some suggest he could have fathered as many as 40!
Freud's style of painting evolved over the years but from his work in his early 20's right to his death what was constant was his intense relationship with his sitter. The first example of this was a woman who appeared in a drawing when Freud was 20, she went on to appear in three or four more paintings and Freud said of her, 'she was the first person who meant something to me,' he explained this further by saying; 'I wanted to convey that she was the first person I was really caught up with.' He painted friends, family and himself and as these paintings could exceed 300 sittings his children were known to agree to having their portrait painted just to spend time with their father.
The stand out piece for me at the IMMA exhibition was the painting below, Two Irishmen in W11, 1984/85.
The painting depicts two men, a father and son, both bookmakers from Ulster. Freud got to know the two men due to their shared interest in horseracing and Freud's penchant for gambling. They are wearing their best suits and the painting juxtaposes their unease with their resolute dignity. The two incomplete paintings on the ground are self portraits. They reference two portrait masks reproduced in Greschichte Aegyptens by J.H.Breasted, 1936, a book of great significance to the artist.
Freud's palette was muted and earthy. He never painted using saturated colours as he felt this conveyed an overly emotional significance that he wished to avoid. His work is just incredible and well worth a visit if you get the chance. IMMA promise a selection of lectures and events over the course of the project and details of these can be found at www.imma.ie.
Hope you have a great week and keep flying that kite…
Kx
---
---