Pipilotti Rist…Expect the unexpected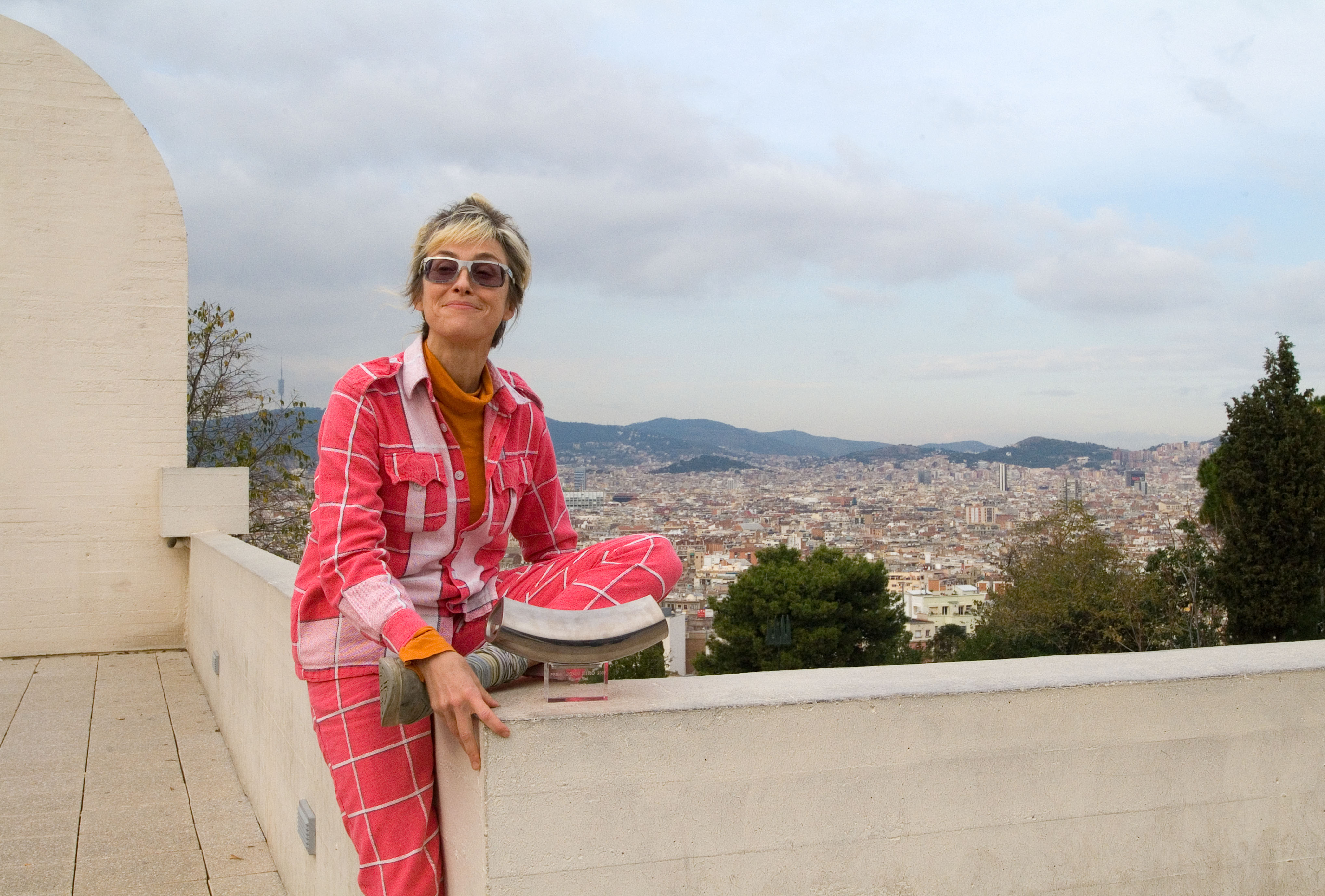 When I was researching my High Hopes series, I came across the work of Swiss born artist Pipilotti Rist. I love how she addresses topics but it was not until recently I saw her work in 'real life'.
She works mostly in video and addresses the areas of sexuality, gender and the human body, however she tackles these issues in a happy fashion with a lightness not usually associated with the visual arts and these areas.
She has made some really famous work including Pepperminta, I'm Not The Girl Who Misses Much, Pickleporno and Ever Is All Over. Earlier this year, Beyonce made reference to Ever Is All Over in her film released to accompany her album Lemonade. Anyway, this post is not a biography of Pipolotti Rist (phew for you, as I am no biographer) it is about my experience of her fantastic work.
I was in Frankfurt recently and went to the MMK Frankfurt am Main Gallery. This is Frankfurt's home for contemporary art with over 4,500 pieces dating from 1960 on. There is some wonderful work from the likes of Gerhard Richter, On Kawara and Wolfgang Tillmans along with an exhibition of works by Kadar Attia. However, it was my trip to the loo after about 45 minutes of very conceptual art that knocked my socks off. Behaving in a way that is fitting of the museum atmosphere I walked into the bathroom, quiet and thoughtful but nearly screamed with delight at what I found.
In the middle cubicle was her enchanting work, Atmosphere and Instinct (1998). It was projected from the roof of the bathroom and the cubicle was completely dark bar the circle of video on the floor. The work itself comprised of a woman dressed in a raggedy ann style costume walking though a suburban style neighbourhood. She is waving up at the viewer, looking for attention, trying to escape, you decide. The piece is accompanied by really pretty music which the acoustics of a ladies bathroom seem to really enhance.
These photos are not great – felt a bit funny taking pictures in the loo but it gives you the idea…
I saw some really provocative, interesting and emotive pieces wandering through the MMK but without doubt this is the piece that has stayed with me.
Oh and her name has evolved from a childhood nickname from the character Pippi Longstocking, a fiercely independent girl with magical powers, if you didn't love her enough already!
---
---