The Orchid House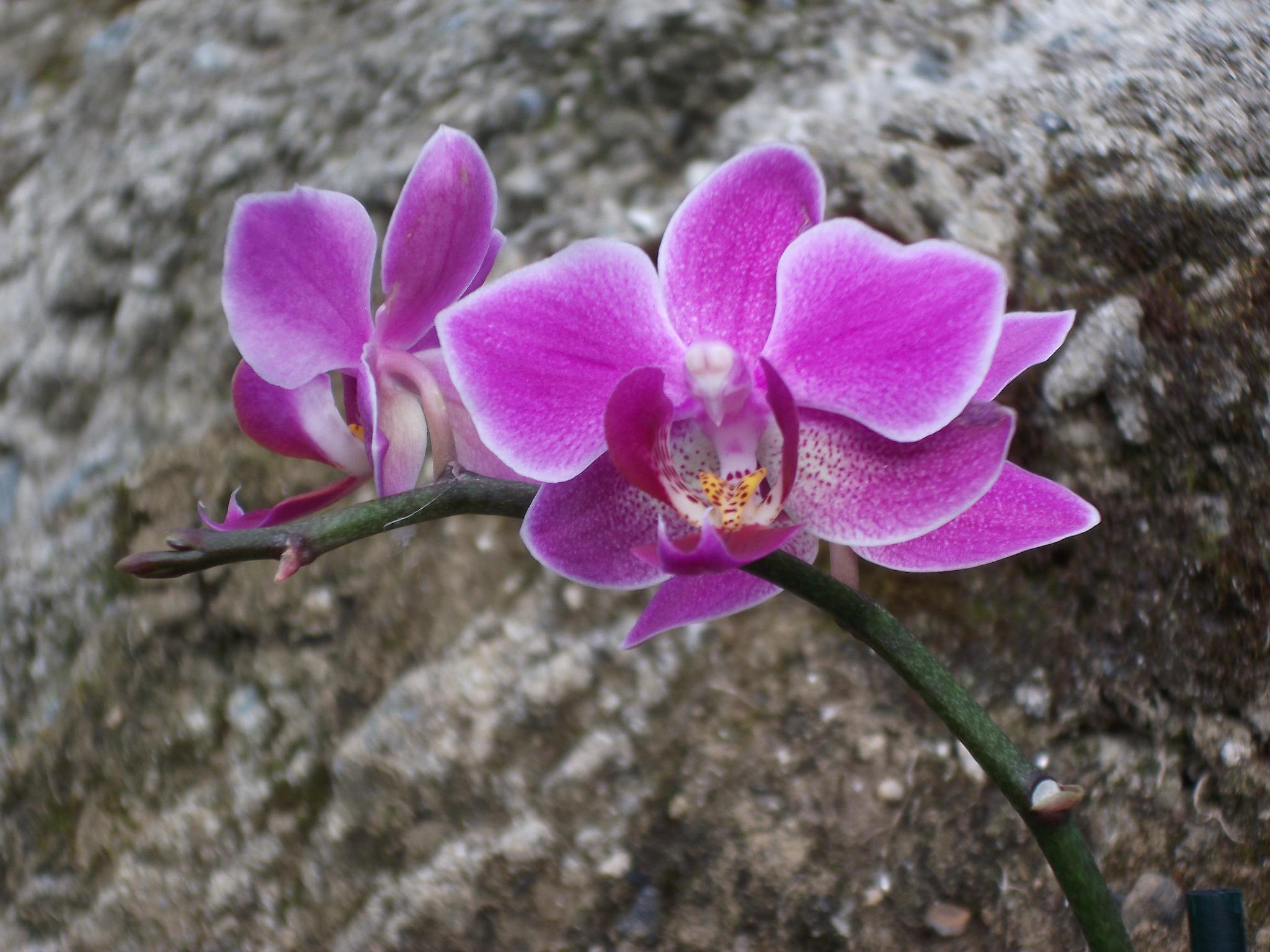 "With freedom, books, flowers and the moon, who could not be happy?"
Oscar Wilde
If you have taken a little look around my site you will know I love flowers. Of all things, including books and the moon I think they make me the happiest! Last weekend, I had a lovely walk around The Botanic Gardens with a great friend and it reminded me of some work I did last year, based in the impressive orchid house in the gardens.
How I found myself there was, I was trying to explore the relationships between the exotic and the mundane using the orchid. It started with the idea that such an exotic flower had once been imported into Europe, through the Silk Route and traded at auction for exorbitant fees whereas now, the flower was found on most of our bathroom or kitchen windowsills. Working through this brought me from my kitchen, to home improvement stores and garden centres, to high end florists and finally The Orchid House in Glasnevin.
An artist I really admire is Mamma Andersson, and she believes, "To make a concentrated feeling for something you have to reduce it to the few small things that can tell a story, then you can make your own history."
With Mamma Andersson ringing in my ears the part I focused on was the print created on the petal of the beautiful flower.
I started with collages of petals and created some prints based on the relief patterns
I really liked the prints but they weren't delicate enough for what I was trying to say so I worked with some really light tissue like paper and created 9 pieces which I believe reflect the gauzy and graceful nature of the flowers. Displaying them in a grid fashion echoes the glass house in The Botanic Gardens.
The piece is now framed and living down the country but here are a few pictures – unfortunately I didn't have the foresight to photograph it before it left me so the owner kindly took a few shots and sent them up to me to give you the idea…
As always, any thoughts or comments are more than welcome and most importantly keep flying your kite!
Kx
---
---